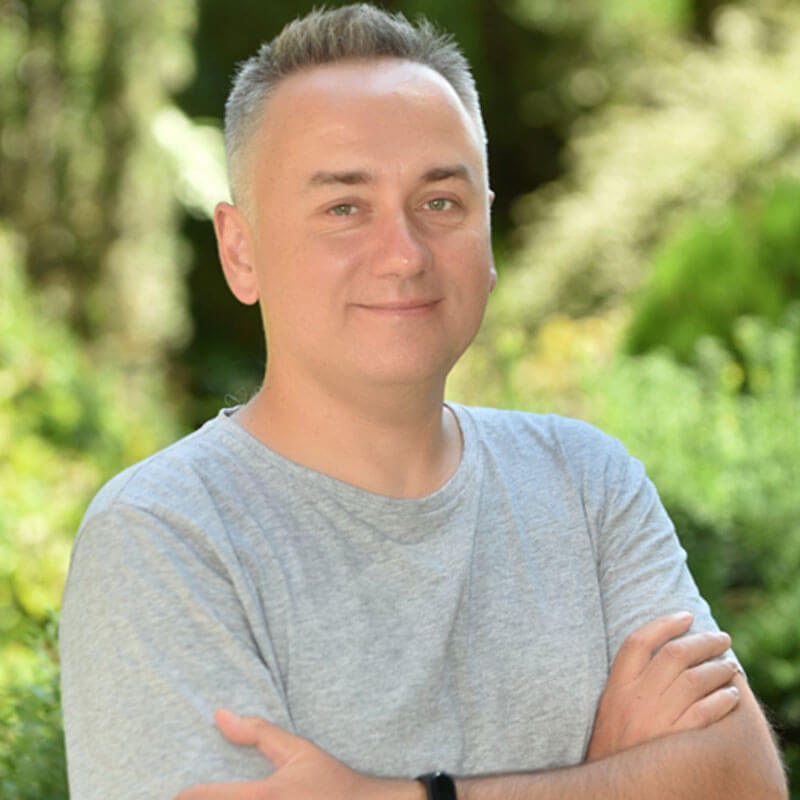 Assoc. Prof. Dr.sc Ivan Minchev
Associate Professor
email: i_mincev@sf.ukim.edu.mk
Assoc. Prof. Dr.sc Ivan Minchev graduated at the Faculty of Forestry in Skopje in 2004. He obtained his MSc degree in Forestry sciences in 2008 at the Mediterranean Agronomic Institute in Chania, Greece, entitled: "Land cover mapping using object based classification of medium-high and high-resolution imagery". He received his PhD in 2015 at the Faculty of Forestry in Skopje on the topic entitled: "Development of methodology for determining protected areas around water accumulation in terms of erosion and sediment transport".
He was employed in 2011 at the Faculty of Forestry in Skopje as teaching assistant for a group of academic programs at the "Department of land and water". After his doctorate in 2015 he was elected assistant professor, and in 2020 he was elected associate professor.
Today he is an associate professor and teaches the the following subject programs: "Computer applications"; "Geoinformatics" and "Introduction to landscape and spatial planning"; he is also lecturing practical exercises for "Geodesy with technical drafting"; "Topography"; "Fundamentals of conservation of water and soil" (undergraduate studies). He also lectures on the postgraduate level of studies the following subjects "Geoinformatics 2" and "Project cycles in engineering".
Curriculum Vitae
Last Election